Over the weekend, Senator Mark Warner hosted the Young Professional Summit at Virginia Tech's Lane Stadium.
Despite the rain, over 300 young professionals from across the state showed up to focus on professional development, build relationships, and exchange ideas around leading topics.
With a schedule full of insightful speakers, the central theme was jobs and entrepreneurship. In other words, it's a tough job market out there and mounting student debt has made it more difficult for students to start companies and task risks.
In addition, as we noted in our previous blog post, students and young professionals are having a harder time than ever finding quality employment opportunities.
When we heard that Senator Mark Warner was hosting an event at Virginia Tech that focused on helping young professionals get jobs in Virginia, we were excited to help out in any way possible.
That is why we were delighted to sponsor the event, alongside Virginia Tech, Radford, McGuireWoods, Geico, Roanoke Business Technology Council, Coburn Creative, and the VT Entrepreneurship Club.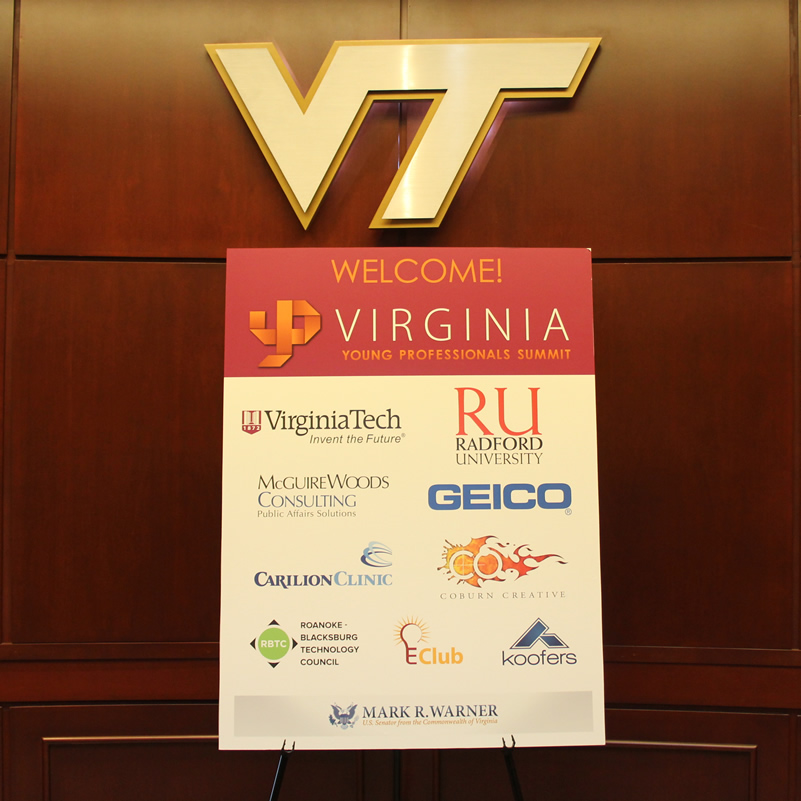 The morning started out with a few inspiring talks that ranged from personal branding to students changing the world (literally) to Mark Warner giving us an update on Washington.
After his talk, he allowed the audience to ask him questions. One, in particular, stuck out to us:
"With the looming student debt crisis, how are young professionals supposed to take risks and start businesses?," said Adam Ernest, a local entrepreneur.
Mark Warner had a common-sense answer that pleased the crowd.
"It has to start with income-based repayment, which is designed to reduce your monthly payments to assist with making student loan debt manageable. And, then we need to cap the interest rates on student loans to make it easier for students to pay back. There's no reason that student loan interest rates should be higher than mortgage rates," Mark Warner said to applause.
After his talk, Senator Mark Warner was able to take some pictures and have one-on-one conversations with young professionals in the crowd.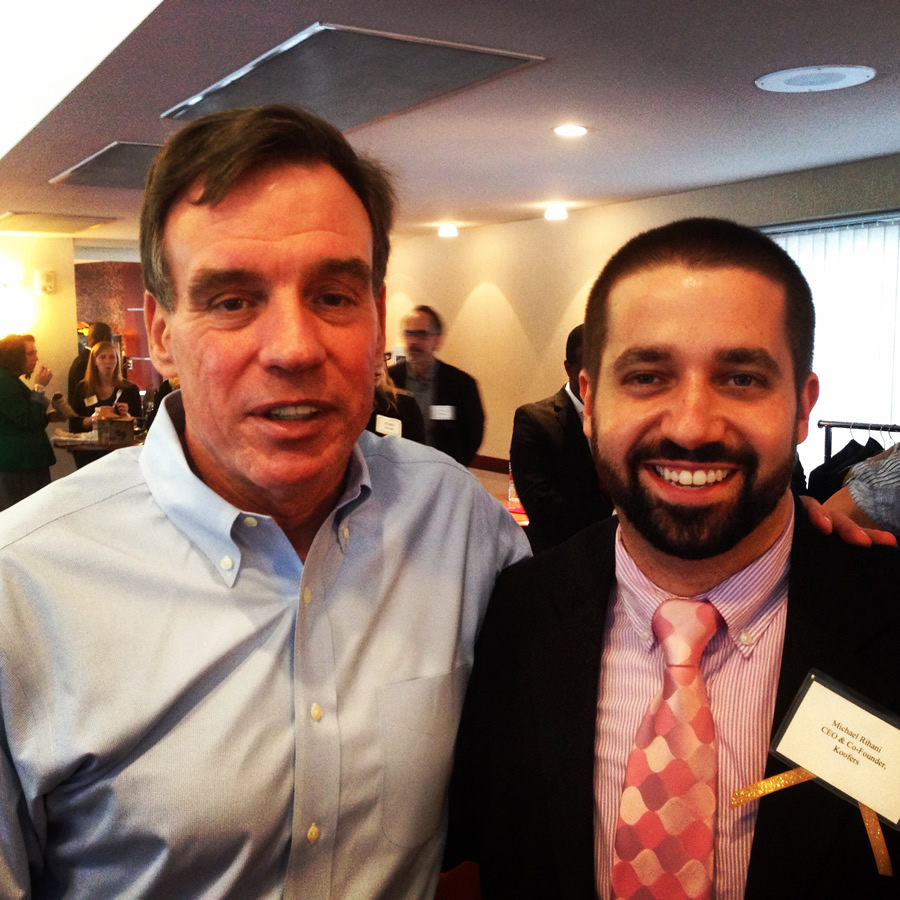 After the morning talks, students and young professionals headed to the panel discussions.
Koofers commitment to help students get jobs is why Michael Rihani, CEO of Koofers, was chosen by Mark Warner's staff to sit on a panel titled, "Land the Job You Want – Resume and interview Tips from HR Professionals."
"On our panel, our discussion ranged from resume and interview tips to the modern job search," said Michael Rihani, CEO of Koofers. "Technology has drastically changed the way students finds employers and employers find top talent. In today's modern world, students need to understand ways to differentiate themselves, and technology allows them to do that."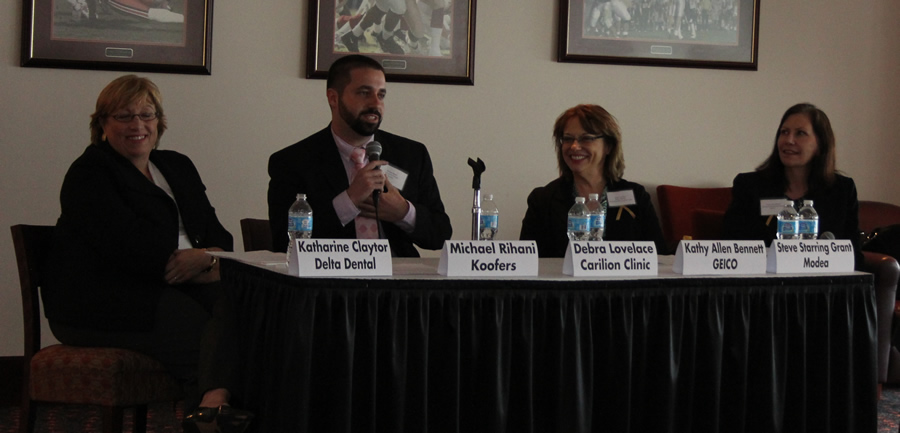 After a brief networking session, the day concluded.
New friendships were established, business opportunities were abound, and every young professional who attended the event learned skills to help them propel in their career.
Let's continue this conversation, and let's keep helping young professionals find a fulling job path, as well as, grow our economy.
Senator Mark Warner is dedicated to helping young people in Virginia get jobs.
And, we will continue to work every single day, dedicated to our mission to serve students.