When Rachel B. at Texas A&M University joined Koofers this morning, she made our community one million strong.
Koofers began at a single university as a simple platform to provide students with equal access to study materials. It now serves over one million college students throughout their academic life from course selection and planning through their internships and post-graduation employment.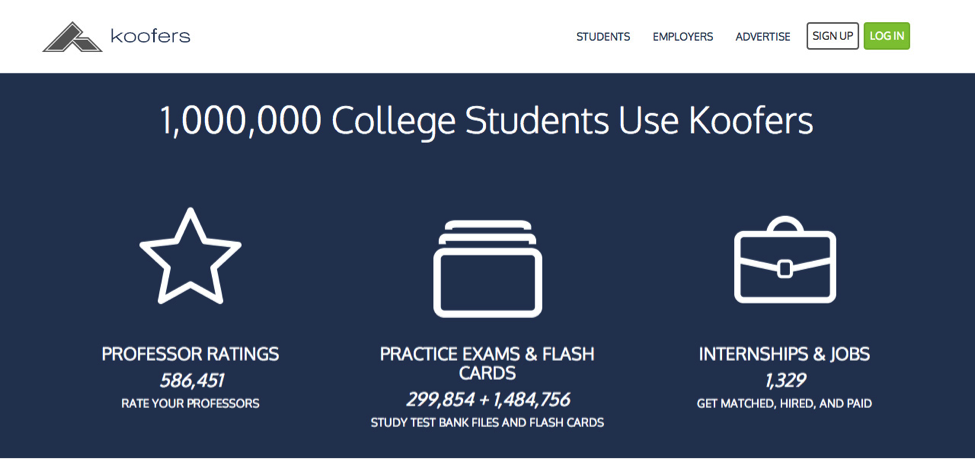 To the Koofers team, this milestone is not about a number. It is about you, the students and instructors who make Koofers what it is. This is your community; we just help lay the groundwork, but you are what gives this community its life. You drive our company forward with your feedback, suggestions, and criticism (keep it coming - we love it). The journey to this point has been quite an adventure, and this milestone provides a great excuse to reminisce a little with some photos thrown in for fun.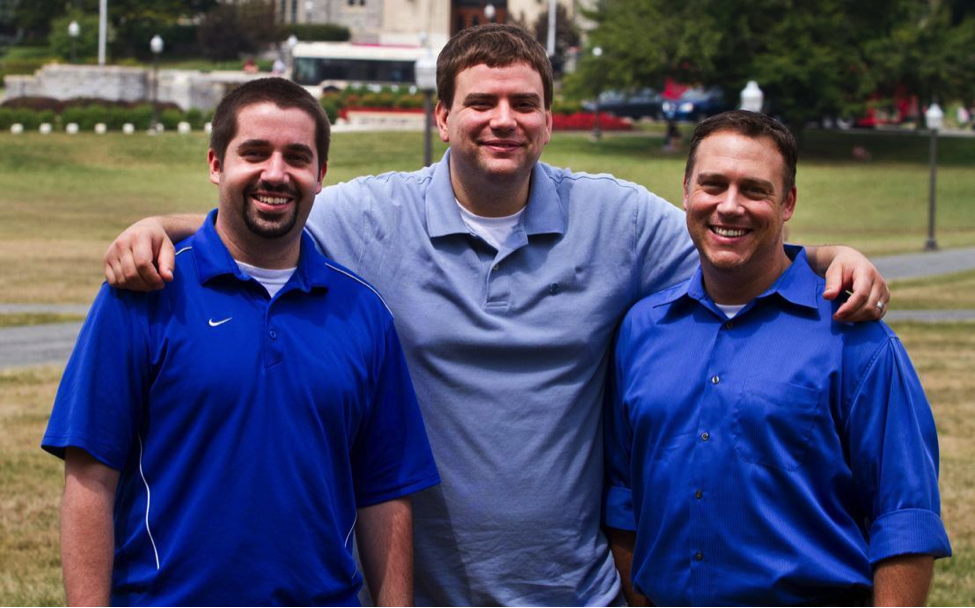 In the simplest terms, we created Koofers to be a free service to help students succeed in college. The goal was to connect students with study materials from their peers in order to help them excel in their courses. The good news is - it worked. By our second semester, we had already added instructor and course ratings and had a schedule planning tool in the works.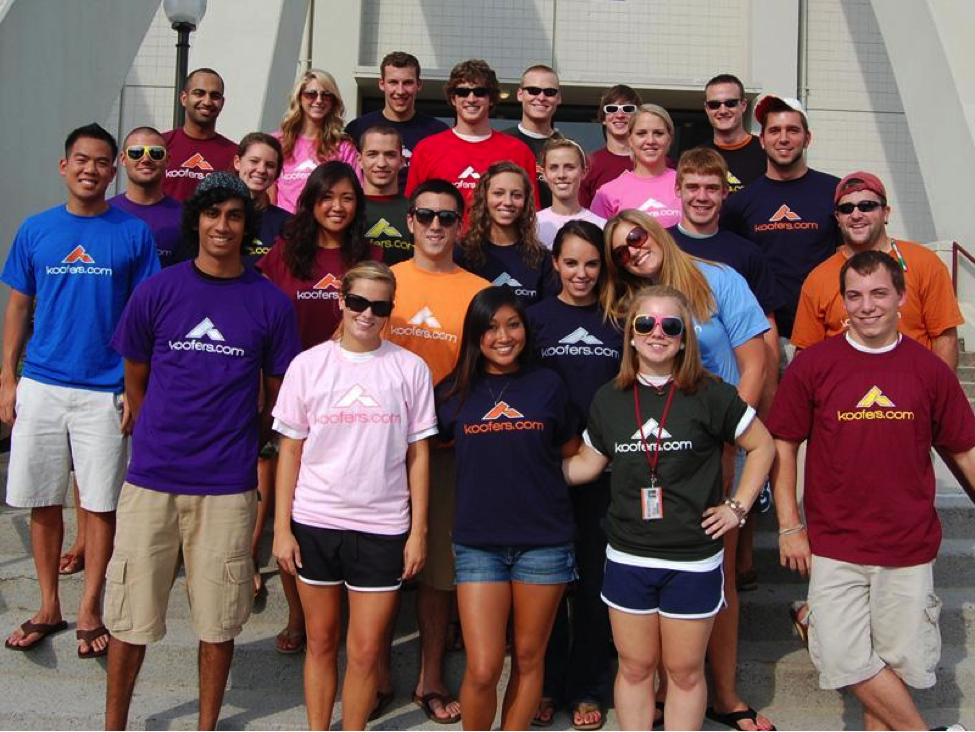 As we expanded to our second and third university, we quickly realized that students everywhere were connected by their academic objectives even in the absence of social connections. Simply put, we recognized that academic knowledge is universal. It is not unique to a particular class, course, university, or instructor. The concepts of Experimental Fluid Dynamics (AE 3051) being studied by a student at Georgia Tech are the same ones being studied by another student taking Fluid Dynamics (ARO 301) at Cal Poly. These students likely have no social connection, but are connected by a desire to learn and comprehend the same academic concepts. From then on, Koofers became a platform to connect students based on academic objectives, facilitating student interaction with peers, instructors and the entire academic community.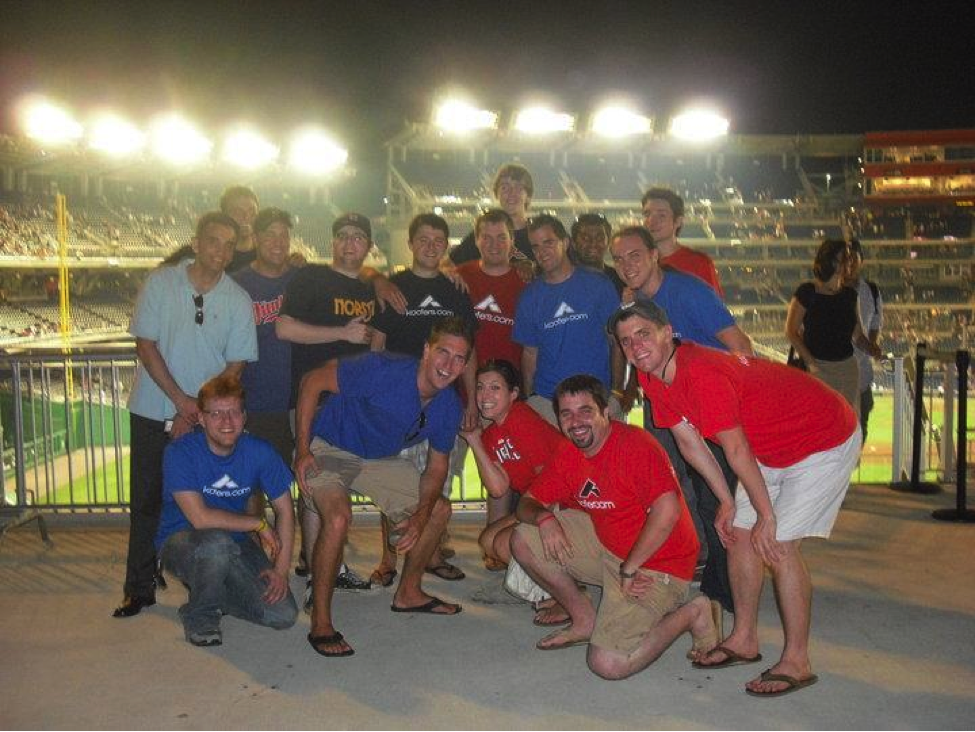 In 2011, the development of our Common College taxonomy, which categorizes and links course offerings at over 600 universities, allowed us to connect students in ways that were otherwise impossible. Outside of the classroom, students could now draw on the support of peers studying the same academic concepts, whether they were in the same class or thousands of miles apart. We focused on building out the academic aspects of the Koofers platform, introducing new course and instructor ratings, online note taking, and flashcards. The release of our "take as test" feature allowed students to take practice exams online while communicating in real time with peers to work through problems.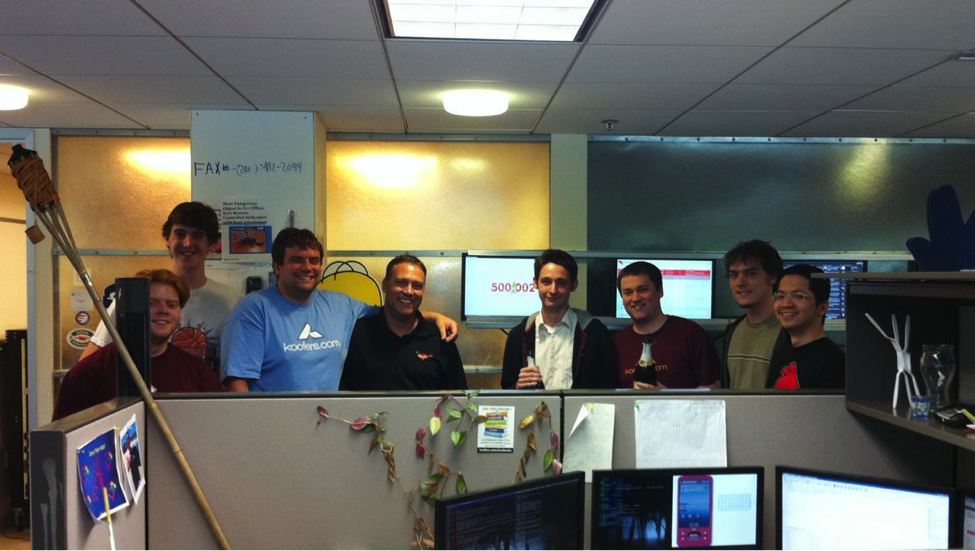 During this same time, the costs of attending college were skyrocketing, while post-graduation opportunities were shrinking. Students were quickly revising their definition of college success. Our community was clear: success in college includes the ability to obtain a worthwhile job after graduation. We knew that the same Common College taxonomy that connects our students academically could also connect employers and students based on academic curriculum, so we got to work. With the launch of our Campus Recruiter product last year, the platform became a truly comprehensive resource for college success. Koofers has become a community where students can now plan, learn, and earn.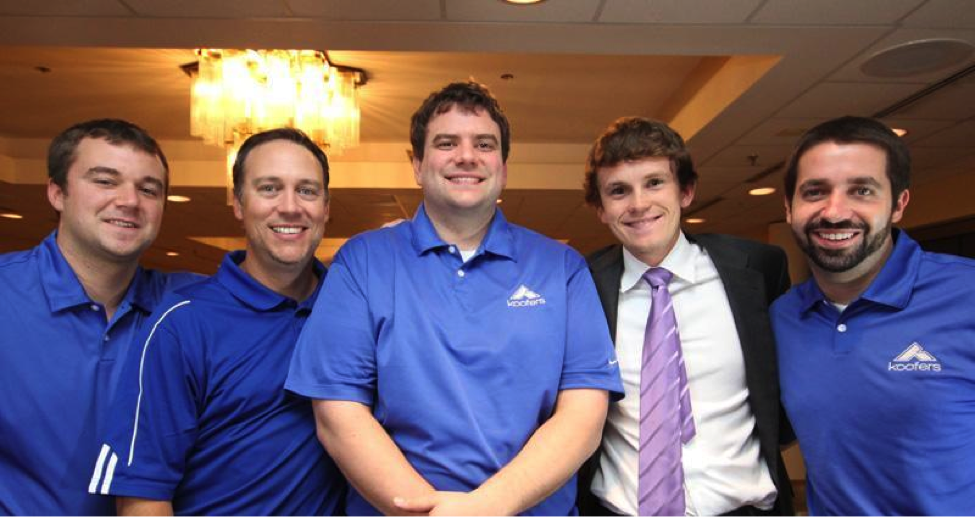 Growing to over a million users has been an awesome journey for all of us at Koofers. Thank you to all who made this possible. We can't wait to show everyone what's next.